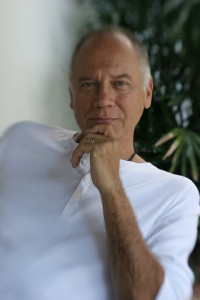 Welcome. My name is Paul Lipton.
My goal is to live life without boundaries. To take age off the table. To take limits and expectations and turn them on their head. To live as though every day stands on its own so that possibilities replace regrets.
From growing up on Long Island, to going to Penn State, to performing a stage production of Brigadoon, to attending law school at Washington University in St. Louis, to representing clients in both state and federal courts,  to lecturing on legal and professional ethics and our moral obligation in any setting, to flying from Kathmandu to Lukla to trek the Mt. Everest region, to exceeding my personal best  at CrossFit, to riding my motorcycle all over the country, to writing NEARLY every day for this blog, I am living proof that the rules of convention are meant to be broken.
I began the Ageless Experiment because I am intensely curious about the sweet spot where our longing to stay young meets our desire to simply embrace the moment. The Ageless Experiment challenges all of us to not buy into any limitation…no matter our chronological age. It calls us to continue growing, learning, risking and, as has been said by others, sliding into home base dusty and all used up so that there is nothing left in our tank when this amazing ride is over.
I don't have all of the answers. And I hope I never do. The unknown is an exciting place to live. But my hope with this blog is that I'll live and learn and share the honest journey as I go. Hopefully we can do that together.
I post to this blog with the kind of regularity that baffles my wife and leaves the tips of my fingers raw. I can't help myself. I am inspired by what I see and hear and I have discovered that writing down my observations leads to a deeper level of knowing and learning that feeds me in a whole new way.
This blog has been the catalyst for my new book:  Hour of the Wolf :  An Experiment in Ageless Living.  No day is ever wasted that can be lived consciously and to the full.
14 Things About Me that Lead Me to Here:
Had 2 beautiful girls with my wife.  Now I have three grandchildren whom I adore and spoil every chance I get.
Trekked through the Himalayas up to the monastery at Tangeboche
Bicycled through the French Alps
Canoed through the Everglades
Walked the beaches of Normandy, the site of the D-Day invasion
Took motorcycles through the Rockies, the mountains of North Carolina, the deserts in Nevada and wandered the back roads of the Everglades
Went parachuting off the cliffs in Chamonix, France
Went to Esalen to take classes with Shaman teachers
Hiked the Matterhorn
Crossed the ice fields of Mont Blanc
Hiked to the depth of The Grand Canyon
Canoed down the Peace River in Florida during alligator mating season
Studied the Tao Te Ching and learned to let go and live beyond expectations
Climbed to the monastery in Namache in the Kumbu region of the Himalayas, met with the monk and asked him, "What does it all mean?" He told me, "Take life lightly"
Where Else Can You Find Me?